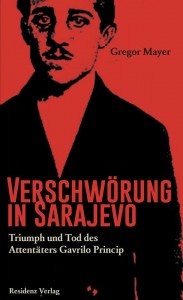 Sarajevo, June 28, 1914: The Serbian student Gavrilo Princip shoots the Austrian heir apparent Franz Ferdinand and his wife. The assassination will serve as the reason for the Habsburg Monarchy to invade Serbia – and thus unleash the First World War. What drove the assassin of Sarajevo, what made his beliefs radical and turned him into an assassin? At the center of events we find phenomena that are uncannily topical: occupation, failed states, terrorism.
Gregor Mayer draws parallels between the global political confusion prevalent at the time – with its dramatic upheavals and fear of modernization– and the politics of our day and age.


Gregor Mayer, born 1960, is writing for "profil" and "Der Standard" on topics concerning Hungary and the countries of the former Yugoslavia. Since 2003, he is special correspondent for the dpa for the Middle East. From 2003-2005 he was head of the dpa-office in Bagdad.